Left image: Zan Thompson, "Shrimp Boats", watercolor, Midge Ovenshire,"Sailboat", mixed media, Terry Strawser,"Marsh" Pastel. Right Image: Keith Wilkie, "Oysters", oil, Cynthia Shuler, "Time Out", oil, Carol Carstarphen, "The Road", watercolor.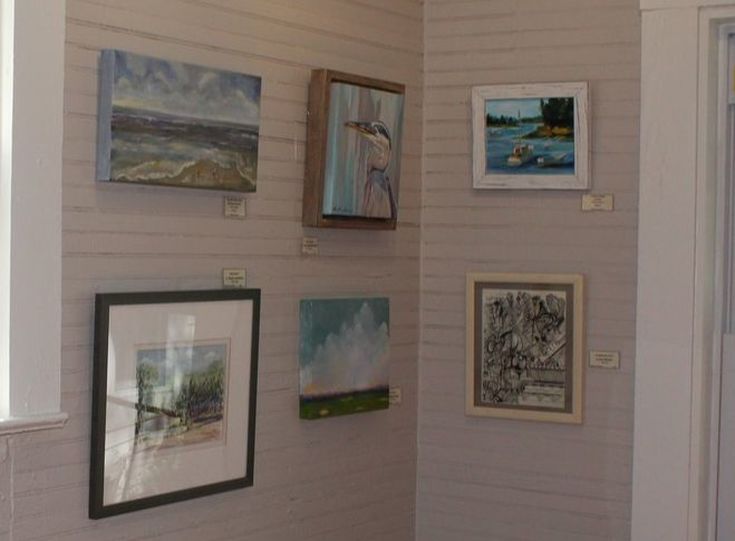 Above images on left wall: Dorie Ellis, "Pipers in the Surf", oil, Betsy McDonald, "Colorful Heron", oil, Nancy Van Buren, "Little Cabin", watercolor, Janelle Feeney, "Colorful Clouds, oil; Right wall: Lucia Jones, "Boating", oil, Jim Nelson, "Draw the Line", pen and ink.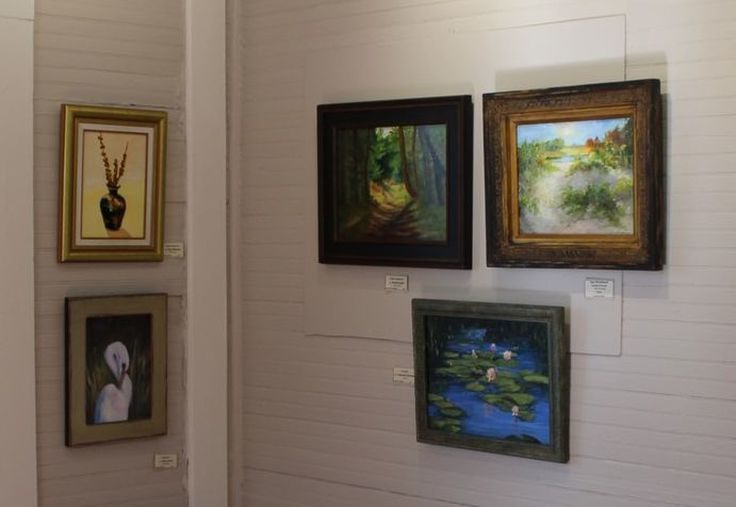 Above images: Ellen Williams, "Vase", oil on masonite, Cathy Turner, "White Egret", oil; images on right wall: Barbara Keller,"Wooded Path", oil, Jane Woodward, "Beach Walk", oil, Catherine Vaccarino, "Lilly Pond", acrylic.

Above images by Cindy Silvers, "Sandpipers", watercolor, Kelly Atkinson, "Palmettos", oil, Carol Pighin, "Pastel Marsh", oil.